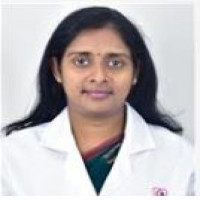 Specialist Psychiatrist
Available Today,  from 04:00 PM at  NMC Medical Centre Rollax
Available Today, from 04:00 PM at this clinic
---
Clinic Locations
NMC Medical Centre Rolla
Address
Zero Floor, Habib Zurich AG Bank Building, Bank Street, Rolla, P.O. Box: 64684, Sharjah, United Arab Emirates
Show Directions
Opening Hours
Closed Today, from 4:00 pm
About
Dr. Jeena Fiji is a Specialist Psychiatrist and offers consultations to adults, adolescent and children. She uses a compassionate and integrated approach which combines biological, psychological and social perspectives with evidence based care.
She has done her MBBS from Terna Medical College, Mumbai and DPM (Psychiatry) from LTMGH (Sion Hospital), Mumbai, India. She has 14 years of experience in her field and has been working as a Specialist Psychiatrist with Sunny Speciality Clinic since 2011.
She is a frequent speaker in Medical conferences and has been playing an active role in mental health awareness and education, with the aim of reducing stigma and improving access to mental health support. She has been contributing immensely towards mass media awareness programs on various behavioral problems through media channels. She continues to contribute her knowledge through articles in magazines and health care journals.
Dr. Jeena provides care and support across the full range of Mental Health diagnoses and management in Adults, Adolescent & Children which includes Depression, Mood Swings, Anxiety, Stress, Panic Disorder, Eating Disorders, Anger Management, Obsessive Compulsive Disorder, Relationship problems, Sleep Disorder, Psychotic Disorders (Schizophrenia, etc), Attention Deficit Hyperactivity Disorder, Autism Spectrum Disorders (ASD), Behavioural Problems, Parent-Child Conflict, Learning Difficulties, Speech and Language Difficulties, Exam fear and Stress.
Dr. Jeena is fluent in English, Malayalam, Hindi, Urdu and Marathi.
Expertise Symptoms & Procedures
Experience Specialist Psychiatrist
Sunny Speciality Medical Centre LLC
Education
-
MBBS
Terna Medical College
India
-
DPM (Psychiatry)
LTMGH (Sion Hospital)
India