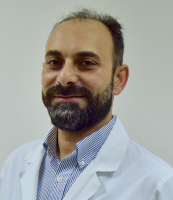 Dr. Tarek Roshdy Elhamaky
Eye Doctor Ophthalmologist
This doctor is not registered in Okadoc yet.
---
Expertise, Symptoms & Procedures
Experience Consultant Ophthalmologist
Ophthalmology
Advanced Center for Daycare Surgery Abu Dhabi
2017 Consultant Ophthalmologist
Opthalmology
Al Salama Hospital
2015 - 2016
Education
2008
M.D. Degree in Ophthalmology
Benha University
Egypt
2004
M.Sc. Degree in Ophthalmology
Benha University
Egypt
Research & Publication
Ali Elbarky AM, Elhamaky TR Evaluation of Tear Function after femtosecond LASIK in Myopic patients. Benha Medical Journal May 2010, Vol. 27 No 2,299-311
2010
Ali Elbarky AM, Elhamaky TR. Focal double-frequency yttrium-aluminum-garnet laser in central serous chorioretinopathy resistant to intravitreal bevacizumab. Egypt Retina J 2015;3:54-8
2015
Elhamaky TR. Outcomes of vertical split conjunctival autograft in treatment of double-head pterygia. [Eposter]. In: World Ophthalmology Congress of the International Council of Ophthalmology; 2018 June 16–19; Barcelona, Spain
2018
Pichi, Fran cesco, Ahmed Mohammed Elbarky, and Tarek Roshdy Elhamaky. "Outcome of "treat and monitor" regimen of aflibercept and ranibizumab in macular edema secondary to non-ischemic branch retinal vein occlusion." International ophthalmology (2017): 1-9
2017
Memberships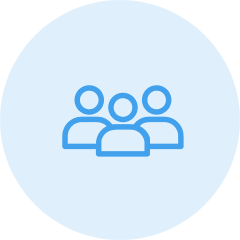 Middle East Editorial Board of British Journal of Ophthalmology
Member
Download the app
You can also find Dr. Sanju Soa Jacob from anywhere an anytime via our mobile app.
Show Tarek Roshdy Elhamaky that you want them to be part of the community

Want to get your clinic registered in Okadoc?