Basmat Al Hayat Medical Center Sharjah, Sharjah
Medical Center
---
---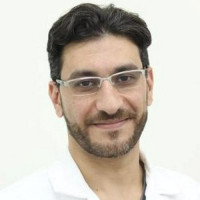 Dr. Sameh Atallah
Dentist
12 years experience
Phone Number:
+97165655336
Clinic Locations

Basmat Al Hayat Medical Center Sharjah, Sharjah
About
Basma Al Hayat Medical Center consists of an elite group of excellent dentists and skin doctors with outstanding scientific qualifications. They have different teams to provide high-quality services. Their goal is to satisfy patients by offering treatment using the best of techniques and medicines available.
Basma Al Hayat Medical Center believes that the highest values ​​must be followed in each of their services, while also focusing on the continuous training of staffs and doctors. They dedicate themselves to the science of medicine, and to provide the best services that meet the health needs of each patient.
Basma Al Hayat Medical Center aims to always adhere to international standards in providing health care with quality assurance at affordable prices. The staffs are trained to provide integrated service in cooperation between the medical and administrative teams. Ethics and family spirit are their core values, and as a team, they always strive to provide care, love, and support to make patients feel comfortable.
Basma Al Hayat covers a variety of services for dental and beauty, Hair and Skin Beauty, to Laser-based treatments to ensure patients' satisfaction.