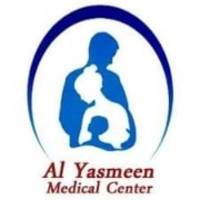 Al Yasmeen Medical Center Sharjah, Sharjah
Medical Center
This facilities is not registered in Okadoc yet.
---
Al Yasmeen Medical Center Sharjah Doctors
---
Al Yasmeen Medical Center Sharjah Location & Contact
Address
2 Floor, Office 207, Mohammed Al Mulla Tower, 8, Sharjah, UAE
Show Direction
Accepted payment methods
Fee
Normal Consultation:
150 AED
About Al Yasmeen Medical Center Sharjah
Al Yasmeen Medical Center at Al Etihad Street, Sharjah provides a full range of Dental services and Obstetrical and Gynecological health care. The team consists of highly skilled doctors and nurses.
The vital role of good communication in health care is commonly acknowledged – and so is its complexity and difficulty. For a doctor, gathering a comprehensive medical history is never a simple task. This medical history needs to be collected in a certain way. It is equally demanding for the patient to convey their ailments and for the doctor as well. This data and medical history need to be present in order to understand the suggested treatment. Medical terms are often difficult to understand by the patients themselves, so a good explanation by a doctor is a must. But sometimes a doctor's status and the busy schedule does not encourage people to ask for further explanations. By now the potential for misunderstanding of medical treatment increases considerably if doctors and patients do not speak the same language.
In the context of international medical travel, it is the norm, rather than the exception, for doctor and patient to speak different languages. However, the language barrier does not prevent these patients from travelling; coming from countries with very limited health care facilities, they have a little alternative if they want to receive treatment. This clinic offers a different quality because the staffs can speak English, Arabic, and Russian to suit patients' preference.
Located in Mohammed Al Mulla Tower, 8, Al Etihad Street, Sharjah, this clinic provides services ranging from the general check-up, cosmetic dentistry, gynaecological care, to obstetrics care.
Recommended clinics available to book now
Show Al Yasmeen Medical Center Sharjah that you want them to be part of the community

Want to get your clinic registered in Okadoc?