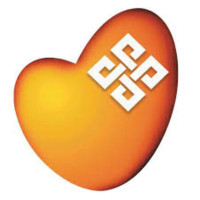 Belhoul European Hospital Al Satwa Dubai
Hospital
This facilities is not registered in Okadoc yet.
---
---

Dr. Mervat Hosny Faragalla
Pediatrician
Phone number:
+97143454000
---

Dr. Galia Kalotova
Obstetrician Gynecologist
Phone number:
+97143454000
---

Dr. Neveen Fouad Mikhail
Pediatrician
Phone number:
+97143454000
---

Dr. Abdul Majeed Al-Mashhadani
General Practitioner
Phone number:
+97143454000
---

Dr. Tabet Al Sadek
Orthopedic Surgeon
Phone number:
+97143454000
Location and Contact
Address
First floor, Dune Center, Building, 8A Street Near Jumeirah Rotana, 2nd Street, Al Bada'a, Dubai, United Arab Emirates
Show Direction
Opening Hours
Open Today, 24 Hours
About
Belhoul European Hospital is the first multi-specialty hospital in the UAE. Belhoul European Hospital location in a shopping mall, different from the traditional design of hospitals in the UAE, gives a sense of accessibility and proximity to attendants.
Belhoul European Hospital has developed 22 specialized units equipped with the latest international specifications with the aim of providing comprehensive healthcare solutions to its patients. Belhoul European Hospital is also supported by a highly qualified international team of both permanent and part-time doctors from their own specialty. Over 20 visiting surgeons regularly use Belhoul European Hospital state of the art hospital operating theatre every month.
Belhoul European Hospital offers preventive health checkups and holds various departments for treatments serving as a radiology unit, a laboratory, and a pharmacy as well as specialties such as physiotherapy. speech therapy, laser therapy, and physiotherapy.
In Okadoc, you can find Belhoul European Hospital location and the list of doctors practicing in Belhoul European Hospital. Customize your search on our website and book an appointment only on Okadoc.
Emergency Phone Number
Hospital number
+9714457500
Recommended clinics available to book now
Show Belhoul European Hospital Al Satwa Dubai that you want them to be part of the community

Want to get your clinic registered in Okadoc?