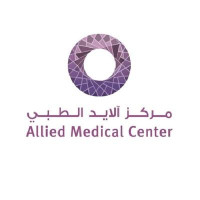 Allied Medical Centre Dubai, Dubai
Medical Center
Open Today, 08:00 AM - 08:00 AM
---
Allied Medical Centre Dubai Doctors
---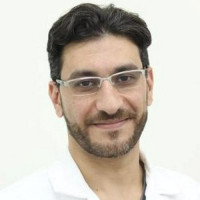 Dr. Sameh Atallah
General Dentist
12 years experience
Allied Medical Centre Dubai Location & Contact
Address
2nd of December Street, Al Dhiyafah Road, Next Satwa Roundabout, Dubai, UAE
Show Direction
Opening Hours
Open Today, 08:00 AM - 08:00 AM
Opening Hours
Sunday
08:00 AM - 08:00 AM
Monday
08:00 AM - 08:00 AM
Tuesday
08:00 AM - 08:00 AM
Wednesday
08:00 AM - 08:00 AM
Thursday
08:00 AM - 08:00 AM
Saturday
08:00 AM - 08:00 AM
About Allied Medical Centre Dubai
Established in 1997, Allied Medical Center (formerly known as Allied Diagnostics) pioneered the development of an independent multi modality specialist diagnostic imaging clinic in the Gulf region. In September 2015, Allied Medical Center developed into a multi-speciality medical clinic, providing multidisciplinary services under Allied Medical Center as a new trade name. Ever since, this medical centre is considered a leading healthcare provider in the United Arab Emirates, while also obtaining a reputation for excellence within the GCC and UK under the umbrella of UME Group Company.
Allied Medical Center provides top general medical care for children and adults. Allied Medical Center Dubai offers a highly qualified medical team and radiologists who are striving to provide patients with the highest treatment standards. The clinic is located in Dubai's heart and is easily accessible. The patient will be greeted with support staff working in a patient-centred environment.
Allied Medical Center Dubai focuses on best patient care by providing a team of highly qualified and experienced clinicians and sub-specialized radiologists. The clinic's medical team follows evidence-based best practices and other professional codes of conduct to deliver compassionate, ethical, and confidential healthcare to the clients based on international standards and benefit.
Allied Medical Center carries a mission to be a leading provider of diagnostic imaging services in public and private sectors, to be an excellent and caring employer promoting continuous development, and to promote the improvement of the staff and combining clinical expertise with advanced technology.