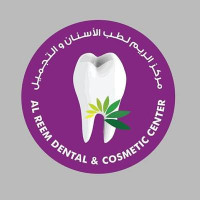 Al Reem Dental and Cosmetic Center L L C Dubai
Clinic
Closed Today, 09:00 AM - 09:00 PM
---
---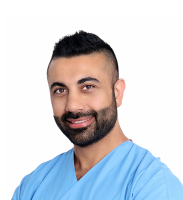 Dr. Alper Kaya
Specialist Oral Maxillofacial Surgeon
Phone number:
+97143850250
Location and Contact
Address
Office 401, 4th Floor, Elite Business Centre, Opp. Lulu Hypermarket, Dubai, UAE
Show Direction
Opening Hours
Closed Today
About
Established in 2012, Al Reem Dental and Cosmetic Center LLC Dubai provides services using the latest high-tech equipment with a comfortable, relaxing environment. The clinic combines years of dental experience with modern and sophisticated dental technology that brings a short and pain-free visit for the patient.
Al Reem Dental and Cosmetic Center's mission is to set patient welfare as the centre primary concern. After an open discussion, all treatment planning will be carried out with full patient consent, while also considering the patient's expectations and budgets.
Al Reem Dental and Cosmetic Center LLC Dubai aspires to become a leading healthcare community centre with extraordinary dental care quality. In a professional and relaxing environment, the central focus is to provide both general dental and speciality dental services under one roof.
For every general or speciality dental treatment, Al Reem Dental and Cosmetic Center LLC Dubai aims to give a benefit for the patient. The dentistry involves the prevention, diagnosis, and treatment of a wide range of body condition, disorders and diseases affecting the region of the body's teeth, gums, and maxillofacial (associated with the jaw and face).
The benefits of treatment with orthodontics often go beyond the obvious physical changes of an improved bite and straighter teeth; it is also a great way to improve the overall self-image of a person. While it is important to have beautiful straight teeth, the need to alleviate any potential health problems associated with teeth or jaw is even more important.