Deepa Clinic Sharjah, Sharjah
Clinic
---
---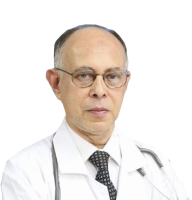 Dr. Saadulla M. Hussain
General Practitioner
Phone Number:
+97145862034
Clinic Locations

Deepa Clinic Sharjah, Sharjah
Address
Office # 102, 1st Floor, Al Gargash Building, Al Arouba Street, Sharjah, UAE
Show Direction
About
Established in 1980, Deepa Clinic Sharjah in Al Marijah is the largest healthcare provider in Sharjah, they treat and support people in every phase of life. The clinic operates daily from 09.00 AM to 01.00 PM and 4.30 PM to 09.30 PM. In the future, Deepa Clinic Sharjah plans to extend the operation hours.
Their high level of medical and nursing competence, humanity and the highest degree of responsibility are demonstrated daily in dealing with their patients. By combining the latest technology and innovative medicine, combined with individual, personal care and a modern environment, the Sharjah-based hospital ensures the best possible care for its patients.
The Deepa Clinic Sharjah combines the quality of a hospital with a family atmosphere. The technical equipment of the clinic also speaks for the high standard, the demand and the quality of the house.
Deepa Clinic Sharjah puts patients as their top priority. All patients at the Deepa Clinic Sharjah receive individual, personal all-around care, bright, comfortable rooms, entertainment systems on each bed, and à la carte dining.
Deepa Clinic Sharjah has set itself the goal of combining medical excellence and team spirit with above-average care in a pleasant ambience. The clinic focuses on the human being - patients and relatives should feel completely at ease.