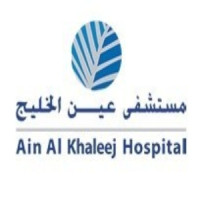 Ain Al Khaleej Hospital Al Ain
Hospital
This facilities is not registered in Okadoc yet.
---
---

Dr. Mubassir Palakkal Palakkal
Dentist
Phone number:
+97137133333
Location and Contact
Address
Hamdan Bin Zayed Al Awwal Street, Behind Al Jimi Mall, Al Jimi Area, Al Ain - Abu Dhabi, United Arab Emirates
Show Direction
Opening Hours
Open Today, 24 Hours
About
Ain Al Khaleej Hospital is a private hospital that specializes in tertiary care (a high level of specialized healthcare) and has more than 20 specialties. Ain Al-Khaleej Hospital was established in 2012 behind Al-Jimi Mall in Al-Ain. The hospital provides high-quality health care around the clock at affordable prices for the residents of the Emirate of Al Ain. To achieve an adequate diagnosis and adequate treatment for outpatients and inpatients, Ain Al Khaleej Hospital is equipped with the latest facilities. Ein Al Khaleej Hospital also has 24-hour pharmacies that are served by experienced pharmacists to care for all patients and meet their needs.

In addition to the Laboratory, Accident and Emergency Department, and the Department of Anesthesia and Intensive Care Unit, Ain Al Khaleej Hospital includes other departments for several medical specialties such as:
Clinical Nutrition and Dietetics
Dermatology
Dentistry
ENT
Family Medicine
Gastroenterology
General Surgery
Neurosurgery and Column Spine
pediatrics
physiotherapy
lung disease (respiratory center)
radiology and medical imaging
rheumatism
urinary tract
In Okadoc, you can find the Ain Al Khaleej Hospital website and the list of practicing physicians at Ain Al Khaleej Hospital. Customize your search on our site and book your appointment only by using Okadoc.
Recommended clinics available to book now
Show Ain Al Khaleej Hospital Al Ain that you want them to be part of the community

Want to get your clinic registered in Okadoc?