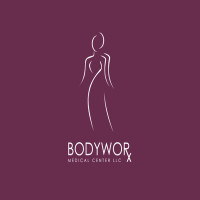 Bodyworx Medical Center LLC, Abu Dhabi
Medical Center
Close Today, 07:30 AM - 10:30 PM
---
Bodyworx Medical Center LLC Doctors
---
Bodyworx Medical Center LLC Location & Contact
Address
Villa 38, Kitaylah St, Opposite Polaris Private Academy, Abu Dhabi, UAE
Show Direction
Phone Number
+971525217092 
About Bodyworx Medical Center LLC
BodywoRx Medical Center LLC in Al Dhafrah is a medical centre offering various dermatology, plastic surgery, and innovative aesthetic services. The technology and science here are safe and all services are done by experts in a confidential and supportive environment.
'One size does not fit all', that's the core belief of BodywoRx. With that in mind, every treatment plan is fully customized to the patient. All treatments are monitored with an in-depth consultation and follow-ups by the experts.
BodywoRx Medical Center is committed to bringing safe, proven, and effective services and products. This commitment is carried throughout all departments and staffs. The team in BodywoRx Medical Center consists of experts from medical and non-medical fields who will ensure that all procedures are done safely and in total confidentiality.
BodywoRx gives a scientific-based approach to skincare and cosmetic age reversal using a multi-faceted and most up to date approach. The centre covers a variety of services for dental and beauty, hair and skin beauty, to laser-based treatments to ensure patients' satisfaction.