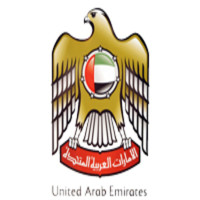 Sheikh Khalifa General Hospital Umm al Quwain Umm Al Quwain
Hospital
This facilities is not registered in Okadoc yet.
Open Today, 12:00 PM - 12:00 AM
---
Highlights
- 195 beds, including 15 intensive care unit (ICU) beds, 18 neonatal intensive care unit (NICU) beds, 16 beds in Royal / VIP suites); 6 labor rooms
- 8 operating theatres: 5 general; 2 C-section; 1 special procedure
- 24 htheir Accident and Emergency Unit with: dedicated resuscitation area, direct telephone communication with emergency services, Helipad, 3 ambulances for inter-hospital transfer
- Pathology laboratory
- Radiology Department: MRI - 3 Tesla; 2 CTs (Emergency Department - 64 slice; and Radiology - 256 slice); bone mineral densitometry; ultrasound; conventional x-ray, and 3D mammography
- Renal dialysis unit (10 chairs)
- Surgical, medical and pediatric units
- Outpatient Department
---

Dr. Salah El Rai
Radiologist
Phone Number:
+97167061111
---

Dr. Azam Yusuf
General Practitioner
Phone Number:
+97167061111
Location & Contact
Address
Al Salama, Opp. Ministry of Social Affairs - Umm Al Quawain, United Arab Emirates
Show Direction
Opening Hours
Open Today, 12:00 PM - 12:00 AM
Opening Hours
Sunday
12:00 PM - 12:00 AM
Monday
12:00 PM - 12:00 AM
Tuesday
12:00 PM - 12:00 AM
Wednesday
12:00 PM - 12:00 AM
Thursday
12:00 PM - 12:00 AM
Friday
12:00 PM - 12:00 AM
Saturday
12:00 PM - 12:00 AM
About
Sheikh Khalifa General Hospital, Umm Al Quwain, has been constructed under the patronage of H.H.President Sheikh Khalifa Bin Zayed Al Nahyan, The President of the United Arab Emirates. Under The President Initiatives of the Medical Office of the Ministry of Presidential Affairs (MOPA). The hospital is managed by the New Medical Center Health Care (NMC). Sheikh Khalifa General Hospital is accredited by Joint Commission International with the gold seal to assure patients and their families of best practices in safety and quality care. The hospital's state-of-the-art facilities are complimented by a highly skilled consultant, specialist and outstanding nursing care, set amongst the most sophisticated equipment available anywhere in the world. Vision: To provide better than world class service - every patient, every time Mission: - To develop and implement successful strategic initiatives to provide accessible, quality, affordable healthcare to the Umm Al Quwain community. - For excellence in a unique brand of patient care delivered by people who are passionate about caring, personal respect and dignity. - To develop their people, healthcare technology and maintain their infrastructure. - To establish lasting relationships with community leaders, other government institutions and healthcare professionals. Values: - Loyalty - Integrity - Trustworthiness - Team spirit and collaboration - Respect and dignity - Care
Recommended clinics available to book now
Show Sheikh Khalifa General Hospital Umm al Quwain Umm Al Quwain that you want them to be part of the community

Want to get your clinic registered in Okadoc?