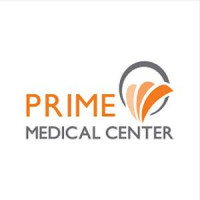 Prime Medical Center Ajman
Medical Center
This facilities is not registered in Okadoc yet.
---
---

Dr. Ahmed Mohamed Abdelrazek Zaki
Physician
Phone number:
+97142720720
Location and Contact
Address
Gand Mall, Sheik Khalifa Bin Zayed Road, Ajman, United Arab Emirates
Show Direction
Opening Hours
Closed Today
Opening Hours
Sunday
09:30 AM - 10:00 PM
Monday
09:30 AM - 10:00 PM
Tuesday
09:30 AM - 10:00 PM
Wednesday
09:30 AM - 10:00 PM
Thursday
09:30 AM - 10:00 PM
Saturday
09:30 AM - 10:00 PM
About
Prime Medical Center Ajman is located in Al Rashidiya, Grand Mall in Ajman, and it is a multi-specialty medical center. It has an advanced laboratory and pharmacy. The hospital also has a trained work team complemented by internationally trained staff dealing with all insurance requirements and patient questions. Prime Medical Center - Ajman is equipped with the latest equipment, medical technology, modern facilities and world-class healthcare services.

Prime Medical Center - Ajman was inaugurated in 2019 in the heart of the Emirate of Ajman, and the reason for choosing Prime Healthcare Group in the Emirate of Ajman as the headquarters of this center was the continuous increase in the number of residential communities over the years. Due to its location, the hospital does not compete with any of the hospitals in Abu Dhabi.

Prime Medical Center - Ajman includes a wide range of medical specialties such as general medicine, pediatrics (child care), obstetrics and gynecology (gynecology), cardiovascular diseases (heart care), dermatology, general surgery, orthopedics (orthopedic care) ), Internal medicine, ophthalmology (eye care), dentistry, ENT, physiotherapy, radiology, laboratory and pharmacy.

In Okadoc, you can find the website of Prime Medical Center - Ajman and the list of doctors practicing at Prime Medical Center - Ajman. Customize your search on our site and book your appointment only by using Okadoc.
Recommended clinics available to book now
Show Prime Medical Center Ajman that you want them to be part of the community

Want to get your clinic registered in Okadoc?