8 Skincare Tips to Avoid Pimples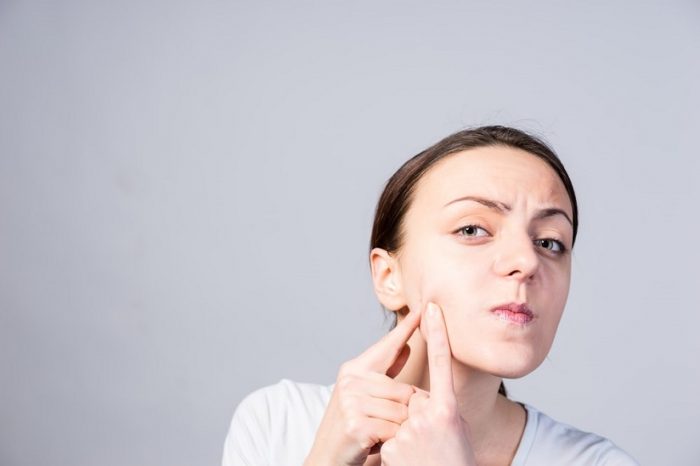 Pimples can be one of the most annoying things that can randomly happen. Not only does it stick out in front of people, when it breaks, it can leave a scar that's almost impossible to get rid of.
Read More:
Pimples are mostly known to affect teenagers; however, a lot of adults are going through the same experiences. Pimples breaking out may seem random and sudden, but understanding your skin and how to take care of it better, pimples can be avoided, and it is possible to reduce the number of breakouts.
Why People Get Pimples?
The most common way pimples grow on our face is because the sebaceous glands under our skin produce excess sebum through our pores. And when pores are clogged with excess sebum, dead skin cells, and dirt, pimples will begin to develop. People will get pimples because of a lack of hygiene, excess sebum being produced due to hormones and most of the times, a matter of both.
Here are a couple of reasons why you may be getting pimples and breakouts:
Hormone imbalances causing excess sebum to be produced and clogging up pores, making the face oily and producing pimples and other blemishes
Not cleansing the face properly is also one of the biggest culprits behind the development of acne. Using a soap that is weak or not using it at all does not Weill keep excess oil and dead skin cells to clog up pores
Not knowing your skin type also won't do you any favours. This will lead to poor management of your skin and makings its condition even worse
Resting your skin on dirty surfaces can make your acne worse and aggravate more pimple breakouts as dirt is transferred to the face and will irritate the skin in the process. This can come from resting on unsanitary surfaces or dirty pillows and bedsheets
Practical Skincare Tips to Avoid Pimples
Use a moisturizer – A step often missed by a lot of people who don't take care of their skin, even if your skin doesn't feel tight or dry, you still need to use a moisturizer. People with naturally dryer skin will naturally secrets extra oil to keep skin moist, and clogging up pores in the process. Using a good moisturizer keeps skin feeling fresh and prevents the need for skin to produce extra oil.
Choose a cleanser for your skin type – Knowing your skin type is the first thing you should know when choosing any skincare products. This means doing your research and choosing the one that will work most effectively for you. Choosing the wrong brand or cleanser type can make your condition worse.
Have a step by step routine – Create a routine that's easy to remember, practical to execute and effective for your skin. Sometimes cleansing and moisturizing aren't enough. You might want to add in a weekly scrub, face mask or special serum. Create a plan that you can stick to and stay consistent. 
Stay Hydrated – Drink plenty of water throughout the day. With the heat of the UAE being what it is, this shouldn't be too hard. Staying hydrated will naturally hydrate your skin from the inside.
Avoid the sun – the only thing worse than having pimples is having it while also being sunburnt. The heat of the sun can even aggravate existing pimples and make the condition worse.
Avoid touching your face – even though sometimes it isn't intentional, avoid touching your face. Your hands touch multiple different surfaces throughout the day and pick up bacteria. You wouldn't want it to transfer onto your face and clog up your pores.
Reduce stress – most teenagers and adults get acne due to stress. This is because the hormones associated with increased stress also lead to the production of breakouts. Stay calm and try to practice hobbies and routines that keep you away from stress.
Identify food triggers – develop an understanding of what foods are triggering your breakouts. Some people notice that when they eat eggs, nuts or oily foods, they tend to get more pimples. Know what you can and can't eat, and you should be able to avoid pimples.
Visit a Doctor or Dermatologist
The above skincare tips can help to avoid pimples, but they aren't the only thing that will help. Understanding your skin better is the main thing you should know and keep in mind when trying to prevent pimples. Having an understanding of your skin type, foods that can trigger breakouts and lifestyle changes are just as important to know along with skincare tips.
There are many types of breakouts and pimples aren't the only problem. Many people suffer from cystic acne, blackheads, whiteheads, acne scars and many more annoying impurities on the skin.
If any of the skincare tips above do not work or you notice your pimples do not seem to be improving, speak with your doctor about how you can treat it. The doctor will most likely refer you to a dermatologist. They expertise in skincare and have many other treatments available for your specific skin concerns.
Head over to the Okadoc app to immediately book an appointment with your health practitioner.
More Articles