How to Spot Vision Problems in Children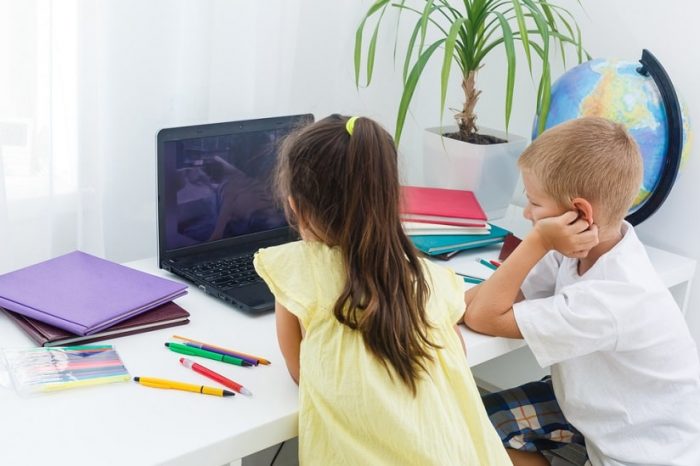 In the midst of this pandemic, many children are spending more screen time than ever. Not only because of virtual classes but let's admit it that television, laptop, and smartphone can be great entertainment during quarantine or stay at home.
Read More:
But excess screen time in children may harm their vision and put them at higher risk of developing vision problems, including nearsightedness and myopia. That's why it is important to examine their eyes regularly to detect any problems earlier on.
Signs to Look For
As parents, you can look for these signs to spot if your kids have any vision problems.
Sitting too close to the laptop, TV, or smartphone; holding or reading books too close
Squinting when looking at an object in a distance
Constant eye rubbing
Redness in either eye that doesn't go away in a few days
Sensitivity to light
Eyes that are always watery
Poor visual tracking of an object
Headaches or eye pain
If you notice any of these signs in your children, it is important to take your child to an ophthalmologist as soon as possible so the problem won't be permanent. If detected early, many vision problems can be corrected.
Common Eye Problems
There are many eye problems that can affect children. A vision screening can detect most of these eye problems.
Amblyopia (lazy eye)
Strabismus (misalignment of the eyes)
Nearsightedness (myopia/poor distance vision)
Farsightedness (hyperopia)
Astigmatism
Treatment
Treatment for vision problems may vary depending on the problems your kids have. But the most common treatment prescribed by an ophthalmologist is glasses. Patching one eye can be the treatment if your kids have Amblyopia (lazy eye) or Strabismus. In some cases, contact lenses may be prescribed.
Be sure to talk to your doctor if your child is showing some of those signs. Your eye doctor can help you decide what type of treatment is best for your child. Now you can book an appointment with a nearby ophthalmologist easily with Okadoc.
Head over to Okadoc's website or mobile App to book an appointment with an Ophthalmologist.
More Articles