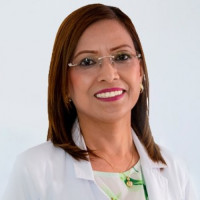 Dr. Maria Luisa Lualhati Serate
General Practitioner
هذا الطبيب غير مُسجل في أوكادوك.
---
عن الطبيب
In her more than 13 years of experience in Dubai, and total of 26 years in medical practice, Dr. Serate worked as a full time practitioner in 3 different private clinics and also worked part time as a School Doctor. She also worked part time in a private hospital as RMO for one year.
الخبرة General Practitioner
Klinika Maharlika
المؤهلات العلمية
-
Cebu Doctors College
Philippines
حمّل التطبيق
يمكنك أيضًا أن تجد الدكتور سانجوا سوا يعقوب، أينما كنت في أي وقت باستخدام تطبيق أوكادوك على هاتفك المحمول.
Show Maria Luisa Lualhati Serate that you want them to be part of the community

Want to get your clinic registered in Okadoc?