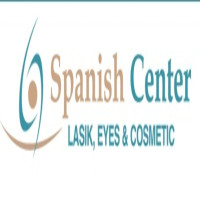 Spanish Center Lasik Eyes & Cosmetic, دبي
Clinic
افتح اليوم, 10:00 AM - 06:00 PM
---
Spanish Center Lasik Eyes & Cosmetic Doctors
---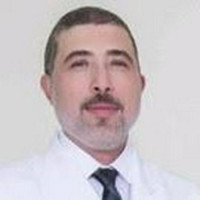 Dr. Ayman Shouman
Eye Doctor Ophthalmologist
---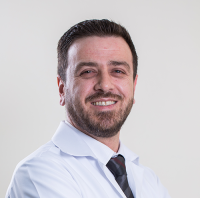 Dr. Wael Roumiah
Eye Doctor Ophthalmologist
---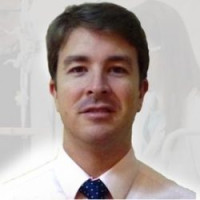 Dr. Fernando Aguirre
Eye Doctor Ophthalmologist
---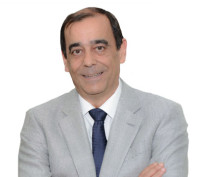 Dr. Jose Ramon
Eye Doctor Ophthalmologist
---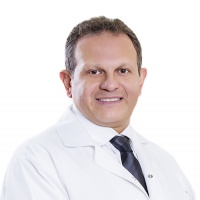 Dr. Tamer Fathi Amin Salem
Eye Doctor Ophthalmologist
Spanish Center Lasik Eyes & Cosmetic Location & Contact

العنوان
Villa No 262, Jumeira Beach Road, Dubai, UAE
عرض الاتجاه
ساعات العمل
افتح اليوم, 10:00 AM - 06:00 PM
ساعات العمل
اﻹﺛﻨﻴﻦ
10:00 AM - 06:00 PM
اﻟﺜﻼﺛﺎء
10:00 AM - 04:00 PM
اﻷﺭﺑﻌﺎء
10:00 AM - 06:00 PM
اﻟﺨﻤﻴﺲ
10:00 AM - 02:00 PM
عن Spanish Center Lasik Eyes & Cosmetic
Spanish Center Dubai is a speciality clinic located in Dubai, United Arab Emirates. It was founded in 2014 under the supervision of Dr Tamer Salem. Spanish Center aims to provide the best eye care in Dubai.
Spanish Center offers the best service using state-of-the-art equipment to present the latest technology In LASIK and eye surgery to its patients. In order to provide the best patient experience, Spanish Center provides great facilities and great care to their patients.
Spanish Center every one of the patients in individual offices, designed with privacy and comfort in mind to make them, feel more at ease at the clinic. The clinic has a quiet and friendly atmosphere to make the patients feel more comfortable.
Spanish Centers provides a unique combination of diagnostic and treatment services with personalized care. It maintains professional standards of medical confidentiality. All information relating to patients and all medical records will be held confidentially in a systematic database in the Clinic handled by professional.
Spanish Center carries the responsibility with high regard to providing its patients with a strong understanding coupled with proper education, allowing them to come to an informed decision. The clinic is committed to meet the need of each and every patient as an individual, making it one of the best eye care destinations in Dubai.