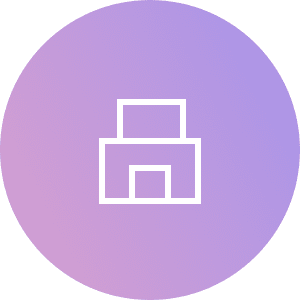 مركز دبي سكاي لطب الأسنان- دبي, دبي
Clinic
This facilities is not registered in Okadoc yet.
Jumeirah Lake Towers (JLT), دبي
---
النقاط الرئيسية
Their Services:

- General Dentistry
- Aesthetic Dentistry
- Cosmetic Dentistry
- Endodontics
- Periodontics
- Digital Dentistry
- Implantology
- Oral Surgery
- Laser Dentistry
- Chao Pinhole Technique
- Pediatric Dentistry
- Dental Hygiene
- Teeth Whitening
- TMJ Disorders
- Orthodontics
مركز دبي سكاي لطب الأسنان- دبي Doctors
---

Dr. Evelien Margriet Zijp
Dentist
---

Dr. Maximilian Alexander
Dentist
---

Dr. Nazanin Hashemi
Pedodontist
---

Dr. Gina Rauangulo
General Dentist
---

Dr. Ottomar Harry Thomas Seidler
Dentist
مركز دبي سكاي لطب الأسنان- دبي Location & Contact
العنوان
Cluster Y, Swiss Tower, 27th Floor, Jumeirah Lake Towers, Dubai, United Arab Emirates
عرض الاتجاه
عن مركز دبي سكاي لطب الأسنان- دبي
Sky Dental Clinic Dubai strives to always be on the cutting edge of dental technology and are among the first to introduce new and improved procedures that are designed to enhance their services by providing you with the best dental care possible. The Clinic was built on a solid foundation of providing their clientele with a relaxing, comfortable, technologically advanced and sophisticated backdrop in order to secure the title of possessing the highest quality dental facility in Dubai. Image and functionality are the two main criteria that they considered when designing their dental clinic. Equipped with the latest state-of-the-art dental technologies, their treatment rooms are intended to additionally provide you with the most relaxing facilities, where you can browse the internet, watch a DVD movie on the attached screen to the dental chair, or plug in your mp3 player to their computers and listen to your favorite music so that you feel right at home. Dubai Sky Clinic is the most awarded clinic in Dubai. They have been recognised for their skills and their aesthetic premises with breathtaking views. Their philosophy is to be committed to serving you. They strive to deliver the best outcome with the latest and most innovative solutions and giving each and every patient the smile s/he deserves. Their team is highly educated, professional, friendly and efficient. They are convinced that their values should be internalized at every level of care provided by their team. Ongoing education, training, technology and management support to provide staff with the tools, confidence, and motivation they need to implement Dubai Sky Clinic Work Philosophy. The work ethics is deeply rooted and fully supported by the clinic's management in affirming that "Quality is not only just another goal, but a vital strategy for client satisfaction and future growth". Their Goals: - Continuous improvement throughout - A harmonization of their mission & goals - Responsibility & respect for their profession - Ensuring that their policy reflects what they do
العيادات الموصى بها والمتاحة للحجز الآن
Show مركز دبي سكاي لطب الأسنان- دبي that you want them to be part of the community

Want to get your clinic registered in Okadoc?