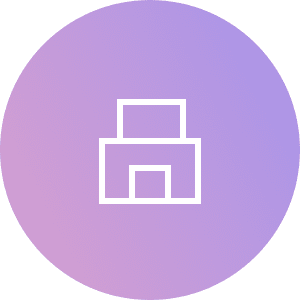 مجمع الدكتور جوزيف الطبي- فرع حي القصيص- دبي, دبي
Polyclinic
This facilities is not registered in Okadoc yet.
---
مجمع الدكتور جوزيف الطبي- فرع حي القصيص- دبي Doctors
---

Dr. C S Sajeev
Orthopedic Surgeon
---

Dr. Paul Raj Viswesaran
Specialist Ear Nose Throat ENT
---

Dr. Nisha Raj
General Practitioner
---

Dr. Ramesh Krishna Moorthy
Pediatrician
---

Dr. Sadiq Abdul Rehman Kazi
General Surgeon
مجمع الدكتور جوزيف الطبي- فرع حي القصيص- دبي Location & Contact
العنوان
Clinic # 3 & 4, Ground Floor, Qusais Manzil Building, Street # 32A, Al Qusais 1, Dubai, United Arab Emirates
عرض الاتجاه
عن الطبيب مجمع الدكتور جوزيف الطبي- فرع حي القصيص- دبي
Dr. Joseph's Polyclinic in Qusais, Dubai is a part of Amber Clinics, a private equity-owned top healthcare provider based in the UAE and Kuwait. Amber Clinics was established in 2010 as a subsidiary of Gulf Healthcare with its progressive and innovative mission of providing accessible and quality healthcare.
Amber Clinics aspires to be the best healthcare provider for patient-centred primary care, providing the right diagnostic and treatment to their patients. To achieve its mission of providing high-quality services, the staff is inspired and empowered by their core values:
Customer Focused
Integrity
Accountability
Innovation
Performance Driven
Care
Teamwork
Respect
Dr. Joseph's Polyclinic in Qusais, Dubai is located in Qusais Manzil Building, Dubai Airport Freezone Metro Station, Exit-2, which is very accessible for families driving with private car, as there is available parking space in the area. The clinic offers practices that require a synchronized interaction of professional skills and compassion of soul towards the patients. Amber Clinics also puts its focus on anticipating and meeting the community's needs and expectations in an environment.
Dr. Joseph's Polyclinic in Qusais, Dubai has eight available departments, including Internal Medicine, General Medicine, Obstetrics and Gynaecology, Paediatrics, Physiotherapy, Orthopaedics, Dentistry, Physiotherapy, and Laboratory. All departments are equipped with quality and modern technology to make sure the patients are given the best treatment. Besides in Qusais, Dr. Joseph's Polyclinic also has another branch in Al Karama, which offers more extensive departments including Urology and Andrology, E.N.T, Ophthalmology, and many more. Amber Clinics also have two more establishments of Al Noor Polyclinic in Deira and Satwa.
The dedicated team in each clinic consists of qualified experienced doctors from the best medical colleges, not only in India but also overseas. The team of doctors is also assisted by well-trained and service-oriented compassionate and supporting staffs. They make healthcare affordable and more accessible by partnering with more than 20 insurance providers.
Show مجمع الدكتور جوزيف الطبي- فرع حي القصيص- دبي that you want them to be part of the community

Want to get your clinic registered in Okadoc?