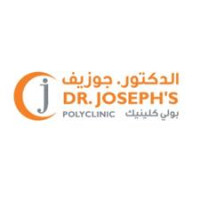 مجمع الدكتور جوزيف الطبي- فرع حي الكرامة- دبي, دبي
Polyclinic
This facilities is not registered in Okadoc yet.
---
مجمع الدكتور جوزيف الطبي- فرع حي الكرامة- دبي Doctors
---

Dr. Prakash Chawla
Orthopedic Surgeon
---

Dr. Sateesh T S
Pediatric Gastroenterologist
---

Dr. Bindu Shaji
General Practitioner
---

Dr. Vallikalil Mathew Mathew
Psychiatrist
---

Dr. Rajesh Thachathodiyl
Cardiologist
مجمع الدكتور جوزيف الطبي- فرع حي الكرامة- دبي Location & Contact
العنوان
Office # 104, 1st Floor, Al Mankhool Pharmacy Building, Landmark: Opposite Sunrise Supermarket, Al Kuwait Street, Al Karama, Dubai, United Arab Emirates
عرض الاتجاه
عن مجمع الدكتور جوزيف الطبي- فرع حي الكرامة- دبي
Dr. Joseph's Polyclinic in Al Karama, Dubai is a part of Amber Clinics, a private equity-owned top healthcare provider based in the UAE and Kuwait. Amber Clinics was established in 2010 as a subsidiary of Gulf Healthcare with its progressive and innovative mission of providing accessible and quality healthcare with respect and dignity.
Dr. Joseph's Polyclinic in Al Karama, Dubai offers practices that require a synchronized interaction of professional skills and compassion of soul towards the patients. Besides Dr. Joseph's Polyclinic, Amber Clinics also have other establishments. They are Al Noor Polyclinic in Deira and Satwa, and Dr.Joseph's in Qusais. Both are equipped with the latest health technology providing accredited services and treatment facilities for all ages.
Located in Al Jaber Building, ADCB Metro Station Exit 1 in Dubai, this clinic is easily accessible with available parking spaces around the area. The management, doctors, and staffs are committed to providing high-quality health services and a safe environment at an affordable price.
The dedicated team consists of qualified experienced doctors from the best medical colleges, not only in India but also overseas. The team of doctors is also assisted by well-trained and service-oriented compassionate and supporting staffs.
Dr. Joseph's Polyclinic has various departments, including Internal Medicine, Paediatrics, Ophthalmology, Urology and Andrology, Laboratory, Cardiology, Dentistry, Radiology, Physiotherapy, E.N.T, Orthopaedics, and many more. They aspire to provide quality-driven and accessible healthcare managed by extremely proficient teams of quality supervisors, nurses, and specialists that meet international standards.
العيادات الموصى بها والمتاحة للحجز الآن
Show مجمع الدكتور جوزيف الطبي- فرع حي الكرامة- دبي that you want them to be part of the community

Want to get your clinic registered in Okadoc?