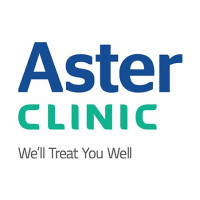 عيادة أستر- فرع شارع المطينة- دبي, دبي
Clinic
This facilities is not registered in Okadoc yet.
---
عيادة أستر- فرع شارع المطينة- دبي Doctors
---

Dr. Kassim Rawther
General Practitioner
---

Dr. Josy Panikulam Jose
General Practitioner
---

Dr. Ghanshyam Lal Gupta
Orthopedic
---

Dr. Sivadas N P
Cardiologist
---

Dr. Sumi Thomas
Dermatologist
عيادة أستر- فرع شارع المطينة- دبي Location & Contact
العنوان
Ground Floor, Al Ghurair Real Estate Building, Al Muteena Street, Al Muteena, Near Dubai Palm Hotel, Deira, Dubai, United Arab Emirates
عرض الاتجاه
عن عيادة أستر- فرع شارع المطينة- دبي
Aster Clinic in Al Muteena, Deira, Dubai stands amid the bustling business of Dubai, offering 18 specialties. This Aster's Dr. Moopen's Polyclinic (DMPC) is a part of Aster DM Healthcare's establishments, one of the emerging private healthcare service providers in India. The company is one of the few entities in the world with an inherent emphasis on clinical excellence. There are already 19 hospitals, 101 clinics, and 207 pharmacies supported by more than 17.300 employees dedicating the best possible healthcare to everyone in need.
The first Aster Clinic was established in 1987, and it continuously grows into the largest network of clinics across the Middle East.The company has been strengthening the scope and quality of its services and simultaneously evolving the brand during the last three decades.
Aster Clinic is now not only one of the biggest integrated networks in the region, but also it has successfully reshaped the landscape of healthcare accross the neighborhood where it is operating. It has developed robust quality standards and also enhanced professional expertise and built spacious infrastructures to give the most comfortable experience for all the patients.
The company has been operating not only in India, but also in the Middle East: UAE, Oman, Qatar, Bahrain, and Saudi Arabia, and even far east to the Philippines. All with the corporate headquarters in Business Bay, Dubai, United Arab Emirates. With the vision of "A Caring Mission with a Global Vision", Aster Clinic is always committed to giving the best healthcare services with 8 core values: Excellence, Compassion, Integrity, Respect, Passion, and Unity. "We'll Treat You Well" is their promise that sums up what they do and why they exist.
Aster Clinic is also cooperating with around 28 major insurance companies for every medical and surgical need, to make healthcare more accessible and affordable. The clinic is supported by experienced doctors from many departments, including Dentistry, Urology, Neurology, Paediatrics, Obstetrics, and many more.

العيادات الموصى بها والمتاحة للحجز الآن
Show عيادة أستر- فرع شارع المطينة- دبي that you want them to be part of the community

Want to get your clinic registered in Okadoc?