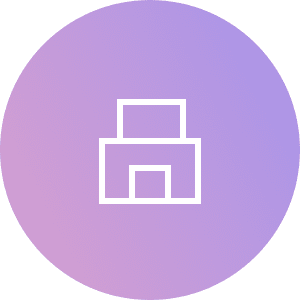 عيادة أروى لطب الأسنان- دبي, دبي
Clinic
This facilities is not registered in Okadoc yet.
---
النقاط الرئيسية
• Opened in 2009
• Four doctors with 16 years experience
• Five dental nurses
• Four rooms equipped with the latest equipmenet
• A centre for cosmetic dentistry
• General dentistry procedures include filling, extraction, surgical extraction, root canal
• Cosmetic dentistry procedures include cleaning, scaling, whitening, prosthetic treatments, dentures, gum treatment, crown, bridges and more

عيادة أروى لطب الأسنان- دبي Doctors
---

Dr. Muna Alsarireh
Dentist
---

Dr. Arwa Ataalah Saeed
Dentist
---

Dr. Rawan M A Awadallah
Dentist
---

Dr. Rigerta Bojaxhiu
General Dentist
---

Dr. Samar Tawfik Abdel Gawad Elsherif
General Dentist
عيادة أروى لطب الأسنان- دبي Location & Contact
العنوان
6th Floor, Al Wahda Building, Port Saeed Road, Deira - Dubai, United Arab Emirates
عرض الاتجاه
عن عيادة أروى لطب الأسنان- دبي
Arwa Dental Clinic opened its doors in 2009. The clinic has four highly-trained doctors with 16 years experience among them and five dental nurses. The clinic has four rooms equipped with the latest dental equipment. With increasing patients, Arwa Dental Clinic is adding another room to cater to the increasing patients. The clinic is considered to be a centre for cosmetic and aesthetic dentistry in Dubai. Arwa Dental Clinic's vision is to be the first choice by patients for oral care. Their mission is to provide oral and dental health services for everyone, by high standards of excellence and professionalism and ensuring the best health services by offering specialist treatment. Arwa Dental Clinic's core values are safety, excellence, care, commitment and professionalism. Objectives of the clinic are to • Improve client services and satisfaction • Apply best practice in dentistry • Use the latest and best technologies in the treatment • Raising health awareness Quality policies of the clinic are to provide care and services to all patients to achieve satisfaction by meeting high standards of dental treatment in delivering safe and quality services. Commitment to continuous improvement by providing care and professionalism using the best technology will ensure requirements are met. The rules of the state regulate treatment.
العيادات الموصى بها والمتاحة للحجز الآن
Show عيادة أروى لطب الأسنان- دبي that you want them to be part of the community

Want to get your clinic registered in Okadoc?