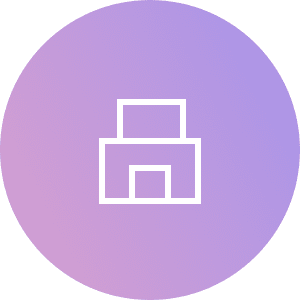 Hospital
This facilities is not registered in Okadoc yet.
مفتوح اليوم،, 12:00 AM - 12:00 AM
---
---

Dr. Steven Griffin
Cardiologist
---

Dr. Mustapha Shaaraoui
Cardiologist
---

Dr. Khaldoun Taha
Cardiologist
---

Dr. Derrick Darnel Moore
Emergency Medicine Practitioner
---

Dr. Jado Terki Kamal
General Surgeon
Location and Contact
العنوان
Oud Metha Road, Oud Metha, Near Movenpick Hotel - Dubai, United Arab Emirates
عرض الاتجاه
ساعات العمل
مفتوح اليوم،, 12:00 AM - 12:00 AM
ساعات العمل
اﻹﺛﻨﻴﻦ
12:00 AM - 12:00 AM
اﻟﺜﻼﺛﺎء
12:00 AM - 12:00 AM
اﻷﺭﺑﻌﺎء
12:00 AM - 12:00 AM
اﻟﺨﻤﻴﺲ
12:00 AM - 12:00 AM
اﻟﺠﻤﻌﺔ
12:00 AM - 12:00 AM
عن الطبيب
American Hospital Dubai is a general medical and surgical private hospital designed to provide high-quality healthcare with American standard to exceed the expectations of everyone in need in Dubai an in the surrounding Gulf States. This hospital provides more than 250 beds with a multi-speciality physician group practice.
The American Hospital Dubai has successfully maintained its accreditation seven times, making them become the first hospital in the Middle East to be awarded JCI accreditation in May 2000. The hospital also has a laboratory and is the first private lab in the Middle East to be accredited by the College of American Pathologists (CAP).
American Hospital Dubai continues to expand by broadening the services and deepening the level of expertise and care offered in order to give more personalized, comfortable, and convenient services for all the patients. The hospital has various programs, including their Cancer program which offers comprehensive one-stop services, Heart Center which has electrophysiology consultation in their list of services, and Orthopedics team who is ready to serve everyone in need of surgical and inpatient rehabilitation and outpatient physical therapy.
They also have Endocrinology services which are expanding the services to offer a multidisciplinary approach to thyroid disease management. Moreover, they have around 45 departments equipped with the latest technology operated by experienced physicians and doctors.
American Hospital Dubai is focusing on strategic initiatives with increased patient access through their clinics, investment in acute stroke care, and more personalized medicine. All the services from staffs and doctors are driven by their excellence values: communication, integrity, collaboration, compassion, respect, and teamwork.

العيادات الموصى بها والمتاحة للحجز الآن
Show المستشفى الأمريكي- دبي that you want them to be part of the community

Want to get your clinic registered in Okadoc?