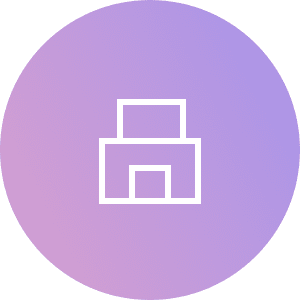 مجمع الراشدية النور الطبي- دبي, دبي
Polyclinic
This facilities is not registered in Okadoc yet.
غلق اليوم, 09:00 AM - 09:00 PM
---
النقاط الرئيسية
• Founded in 2006 as part of Al Noor Polyclinic Group expansion program
• Aim to provide Rashidiya with affordable and high-quality healthcare services
• Equipped with a diagnostic laboratory and imaging departments
• Departments:
o General Medicine – diagnostics and general medical care
o Paediatrics – taking care of children from birth to six years old
o OB-GYN – diagnosis and treatment of gynaecological diseases and pregnancy care
o ENT – general care of nasal allergy, ear care and hearing loss
o Ophthalmology – eye related issues
o Dentistry – consultation, extraction, root canals, fillings, crowns, bridges and more
o Orthopaedics – diagnosis and treatment of the musculoskeletal system
o Dermatology – treatments of warts, corns, removal of tags and moles, stretch marks removals and more
o Physiotherapy – treatment plans for musculoskeletal injuries and healing progression
• Health packages:
o Executive health package
o Arrival checkup
o Diabetic package
o Adolescent checkup
• Special packages:
o Bone and joint wellness program
o Glaucoma screening/ evaluation package
o Fixed dental braces package
o Wart removal package
o Acne pigmentation and acne scars package
o Alopecia areata (patchy hair loss) package
o Dermaroller/ mesotherapy (anti-aging treatment)
o Vitamin D+ and thyroid package test
o Pre-school kids package

مجمع الراشدية النور الطبي- دبي Doctors
---

Dr. Sanjeer Mohamed
Eye Doctor Ophthalmologist
---

Dr. Sinto Kunjachan
General Practitioner
---

Dr. Anandan Narayanaswamy
Orthopedic
---

Dr. Aravind Pallipady
Pathologist
---

Dr. Anil Kumar Nair
Internist
مجمع الراشدية النور الطبي- دبي Location & Contact

العنوان
Plot# 348, Villa# 1 & 2,Behind Bin Sougat Centre ,Near Dubai Grand Masjid - 12th St - Dubai, United Arab Emirates
عرض الاتجاه
عن مجمع الراشدية النور الطبي- دبي
Rashidiya Al Noor Polyclinic was founded in 2006. As part of the Al Noor Polyclinic Group expansion program. They aim to provide the residents Rashidiya and surrounding areas with affordable and high-quality healthcare services. The most experienced practitioners in various specialities from reputable private hospitals and medical colleges in India have been selected using a disciplined and caring selection method. Ranging from different specialities, para-medical and patient care staff are caring, compassionate and thoughtful in regards to health problems. The Polyclinic is equipped with a diagnostic laboratory and imaging departments are equipped with high-tech precision equipment operated by professionals. Our Vision: To provide affordable quality healthcare on par with internationally accepted standard protocols. Our Mission: To provide quality healthcare at an affordable cost, with the aim to provide better treatment. With the best panel of practitioners from all fields of medicine. Offer integrated and high-quality medical services in utmost privacy through good communication between doctor and patient to give the best plan of treatment.
العيادات الموصى بها والمتاحة للحجز الآن
Show مجمع الراشدية النور الطبي- دبي that you want them to be part of the community

Want to get your clinic registered in Okadoc?