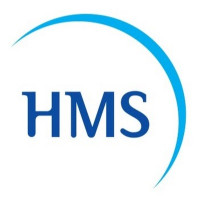 مستشفى القرهود الخاص - دبي
Hospital
This facilities is not registered in Okadoc yet.
مغلق اليوم, 09:00 AM - 05:00 PM
---
النقاط الرئيسية
A 106-bed facility with luxurious labour suites and state-of-the-art physical therapy unit.
4226 patients per month and 400 admissions per month on average.
Many packages available for different departments
Women packages
Basic health check
Comprehensive health check
Normal delivery package
Cesarean delivery package
Executive check (Below/ Above 40 years old)
Complete check
Men packages
Basic health check
Comprehensive health check
Other packages
Gastric botox procedure package
Antenatal package
Cardiology checkup
All inclusive departments including OB-GYN, paediatrics, GP, vascular surgery, dental, neurology, cardiology, aesthetics, radiology, internal medicine, dermatology, emergency, ophthalmology, physiotherapy and more.

---

Dr. Qamar Bashir Mirza
Specialist Neurologist
---

Dr. Samy Mohamed Ismail
Physician
---

Dr. Reem Osman
Ophthalmologist
---

Dr. Hamad Abdel Hadi
Infectious Disease Medicine
---

Dr. Fadel Fouad Gendy
Neurosurgeon
Location & Contact
العنوان
Near Millenium Airport Hotel, Al Garhoud, Dubai, United Arab Emirates
عرض الاتجاه
عن الطبيب
Al Garhoud hospital is a part of Health & Medical Services Co (HMS). They are known for advanced services offering many departmental specialities. With 106 beds available, luxurious labour suites and modern physical therapy facilities, they are one of the most reliable hospitals in Dubai. Patients know that coming to Al Garhoud Hospital will enable them to receive the best medical care and services. With an average of 4226 patients per month and 400 admissions per month, it is indeed a trusted facility. Al Garhoud hospital is committed to providing compassionate and constant healthcare to the community. By providing high-quality and cost-effective healthcare services, bundled with easily accessible locations, they uphold their commitment to individuals and family members. Al Garhoud Hospital's vision statement is "To enhance the quality of life of people by establishing a premium healthcare facility that centres on excellence in all major medical specialities." Al Garhoud Hospital's mission statemet is "To provide world class, reassuring and professional medical services to individuals and organizations." By using medical science and technology by highly qualified practitioners, they provide an environment that is welcoming and caring to everyone. Providing excellent services and education in all areas of the health field for patients and staff alike are Al Garhoud's core values.
العيادات الموصى بها والمتاحة للحجز الآن
Show مستشفى القرهود الخاص - دبي that you want them to be part of the community

Want to get your clinic registered in Okadoc?