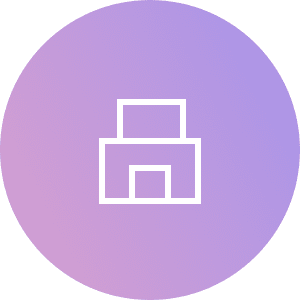 عيادة أستيتيكا- فرع مدينة دبي الطبية, دبي
عيادة
This facilities is not registered in Okadoc yet.
Dubai Healthcare City, دبي
---
النقاط الرئيسية
• Found in October 2002 by Dr Maria Angelo-Khattar
• Most trusted and reliable aesthetic clinic
• Branches located in DHCC and Jumeirah
• Laser and energy-based technologies
• Surgical procedures – rhinoplasty, facelift, eyelid surgery, ear surgery, breast surgery, liposuction, tummy tuck, arm & thigh lift, butt augmentation and hair transplants.
• Non-surgical procedures – laser hair removal, hair restoration, face and neck, skin rejuvenation and body procedures.
• Feminine Wellness
• Dermatology treatments
General – acne treatments, hair and nail, warts and lesions
Cosmetic – botox, fillers, thread lifting, mesotherapy and rejuvenation treatments

عيادة أستيتيكا- فرع مدينة دبي الطبية Doctors
---

Dr. Jay Wynn Calvert
Plastic Surgeon
---

Dr. Rene Ras Paldo Herve
Plastic Surgeon
---

Dr. Sinem Larsen
General Practitioner
---

Dr. Osman Tayfum Oguzoglu MD
Hair Transplant
---

Dr. Juleiana Correa Saldarriaga
General Practitioner
عيادة أستيتيكا- فرع مدينة دبي الطبية Location & Contact
العنوان
Office # 202, 2nd Floor, Al Faris Building,، 26th Street, Dubai Health Care City - Dubai, United Arab Emirates
عرض الاتجاه
عن الطبيب عيادة أستيتيكا- فرع مدينة دبي الطبية
Dr Maria Angelo-Khattar founded Aesthetica Clinic in October 2002. It has since become UAE's most reliable and trusted clinics for aesthetic, surgical procedures and anti-ageing treatments. There are two Aesthetica branches located in Dubai Healthcare City and Jumeirah. Aesthetica specialises in enhancing facial beauty and improving body contours with procedures using the latest laser and energy-based technologies. On top of that, they have botox and fillers for medical skin treatments. Throughout the years, Aesthetica has evolved to include all aesthetic procedures such as anti-ageing treatments, regenerative medicine, preventative plans, plastic surgery, hair and scalp treatments, and weight management. Aesthetica Clinics prides itself with their 'Plastic Surgery Unit' which focuses on providing expert guidance and quality patient care. The clinic specialises in creating individual patient plans to deliver the best surgical outcomes and highest safety measures and is made possible by the many healthcare professionals, surgeons and support staff.
العيادات الموصى بها والمتاحة للحجز الآن
Show عيادة أستيتيكا- فرع مدينة دبي الطبية that you want them to be part of the community

Want to get your clinic registered in Okadoc?